Specialized NW3 End of Tenancy Cleaning with Swiss Cottage Professional Cleaners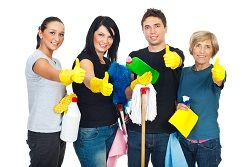 Every time a tenant vacates a rented accommodation, it needs proper cleaning to make it presentable to potential new tenants. For both tenants and the landlords, this time can be very tedious and hectic as the tenants are looking to move their stuff out and into their respective new places and the landlords are looking for new tenants and trying to get the place in proper shape to welcome new tenants. Amidst such busy schedules, it is not easy to spend time on cleaning every nook and crook of the accommodation and it is advisable to get some professional cleaners to do the job for you. Swiss Cottage Cleaners is one of the most reputed NW6 cleaning companies and you can reach us on 020 3743 8134 for a quote and any additional information.
Turn to Us For the Cheapest Tenancy Cleaning in NW3
End of tenancy is a time when the tenants are vacating a rented accommodation. It may have been a short tenancy or a long one; either way, at the end of any tenancy, a rented accommodation needs thorough cleaning. A tenant may be very cleanliness conscious or utterly untidy, once they move out, the place needs a cleanliness makeover for the new tenants to like it. As for the tenants, in most cases, the condition of the place they leave behind will determine how much of the deposit (they paid with the landlord before moving in) they are going to get back. If it is a hefty sum and you desire to get it all back, it is an imperative for you to get your place professionally cleaned before handing it over. NW3 end of tenancy cleaning is not only recommended for getting the whole sum of your deposit back but also for leaving a good impression with the landlord in case you do need their help or recommendation in the future.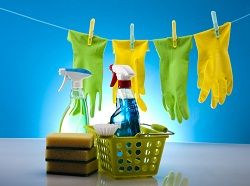 For the landlords, when the tenants move out, they have to personally get involved in making sure that the place is neat, clean and well put-together before it can be showed to new tenants. It is obvious that a clean and respectful tenant will desire and expect a neat and tidy place to move in. If the place in untidy and unorganized, one might miss out on some of the best tenants and attract people who in turn might worsen the condition of the accommodation in time. NW6 domestic cleaning does not only mean running a vacuum cleaner up and down the house to remove any visible dirt and unwanted scraps, it means a thorough cleaning service that takes into consideration the carpets, flooring, ceilings, curtains, furniture, bathroom and the kitchen. To know more how professional Swiss Cottage cleaners can help you with your end of tenancy cleaning, call on 020 3743 8134 today.
Book the Most Recommended End of Tenancy Cleaners in Swiss Cottage
It is not easy to handover your property to strangers for tenancy or cleaning services. As landlords when you make sure you are handing your property to only the best suitable tenants, you should also look for professional, fully licensed and registered cleaners who are not only reliable but reputable as well. Hiring reputable cleaners will not only make sure that you get the best possible end of tenancy cleaning service Swiss Cottage possible but at a very affordable price. If you are looking for fully licensed NW3 cleaning contractors, look no further. Contact Swiss Cottage Cleaners on 020 3743 8134 today for a quote or any information you might require regarding end of tenancy cleaning.