High Standard NW3 House Cleaning with Swiss Cottage Professional Cleaners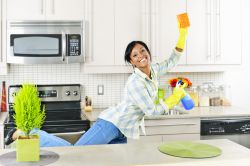 Everyone wants a clean house, but no one wants to be the one to clean it. A clean house is desirable and even enviable as much of our effort that goes into keeping a house clean seems to get wasted with dirt and dust piling day in and day out. If you have children in your house then house cleaning can seem like a never ending chore; no matter how much you clean, you will find rubbish and dirt all around the house. NW6 house cleaning can be made easy by cleaning the property daily or hiring professional house cleaners to clean the house for you from time to time. Professionals have the right experience and expertise to get your house clean in no time and it will be spotless and clean as a whistle. To hire the best Swiss Cottage home cleaners, call Swiss Cottage Cleaners on 020 3743 8134 .
Take Advantage of the Most Affordable House Cleanig in NW3
Have you been living out of the house for a long while or returning to your house after a long international stint? If yes, then you are not going to like to move in your house immediately. Long absences from the house can mean piles and heaps of dust all over the house that cannot be removed by a quick vacuum session. From carpets to the lampshades, everything will be a shade darker. This plus all the spider webs, dirty corners, filthy kitchen tiles and much more – one just cannot cope with it. This is where you need NW3 domestic cleaning service. Cleaning experts can help get your house in shape just in time for you to move in without any hassle or worries. You might have a lot of luggage to move into the house and that itself is quite a hassle. So, just let the Swiss Cottage house cleaners get your house ready for you once you are ready to move in.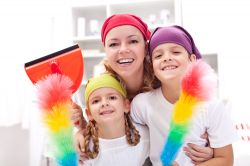 If you have been misfortunate enough to rent out your property to bad tenants, we know how you feel. Bad tenants never pay their rents on time, are disrespectful to the property and neighbourhood rules and worst of all – leave the house in a bad mess once they leave. More often than not, the place is so dirty that one can barely step in for a casual inspection without feeling depressed. However, there is no need to worry. As they say, you got to have a bad apple in a bunch of good ones to stay grounded. You can actually get your property cleaned by hiring NW6 professional cleaners upon the departure of your tenants and you shall get your place clean and tidy in no time. Every corner of the house will be sparkling clean. Call on 020 3743 8134 to find out how you can get your place cleaned up in quick time without having to sweat over it.
Book a Swiss Cottage House Cleaner with Us and You Won't Regret
A clean house makes you feel fresh and lively and it is but obvious that as human beings, we need to maintain a good standard of cleanliness to lead a healthy lifestyle. While cleanliness is important, one may not be able to put in too much time into cleaning the house thoroughly all the time. That is why people hire domestic cleaning NW3 experts from time to time to make sure that their houses are clean and dirt free. Swiss Cottage Cleaners is a well known name in the field of house cleaning and offer affordable rates for all types of Swiss Cottage house cleaning. Call 020 3743 8134 for a quote or any information you might need regarding house cleaning.